Who We Are
Accordia Partners, headquartered in Boston, Massachusetts, is a commercial real estate investment and development company focused on complex urban public private partnership opportunities throughout New England. Founded in 2014, the team is led by Kirk Sykes and Richard Galvin. Kirk Sykes, of Primary Corporation (PCI), and Richard Galvin, of CV Properties (CV), came together to form Accordia, the largest certified MBE development company in Boston and New England. Our partners are large, institutional investors with broad-based experience in the development, redevelopment and acquisition of commercial real estate.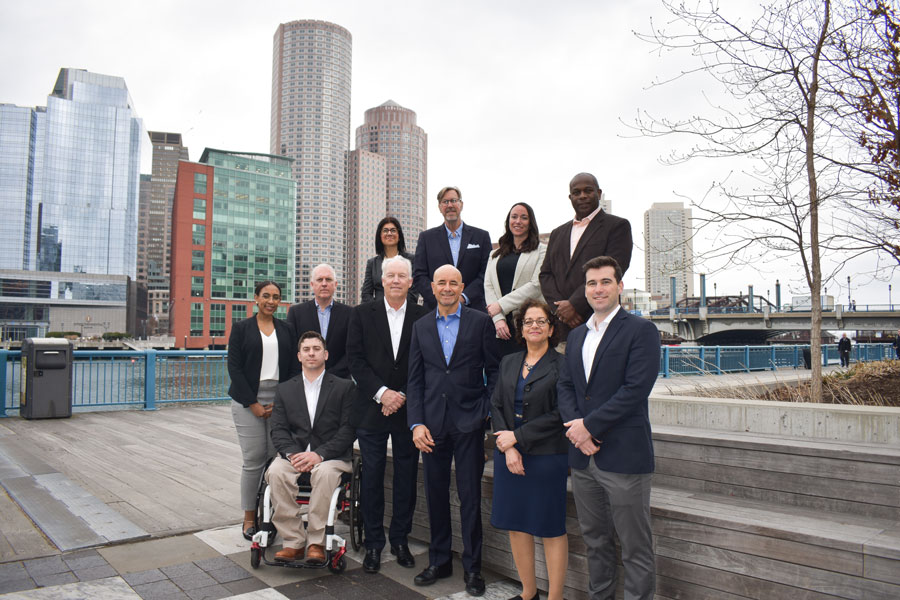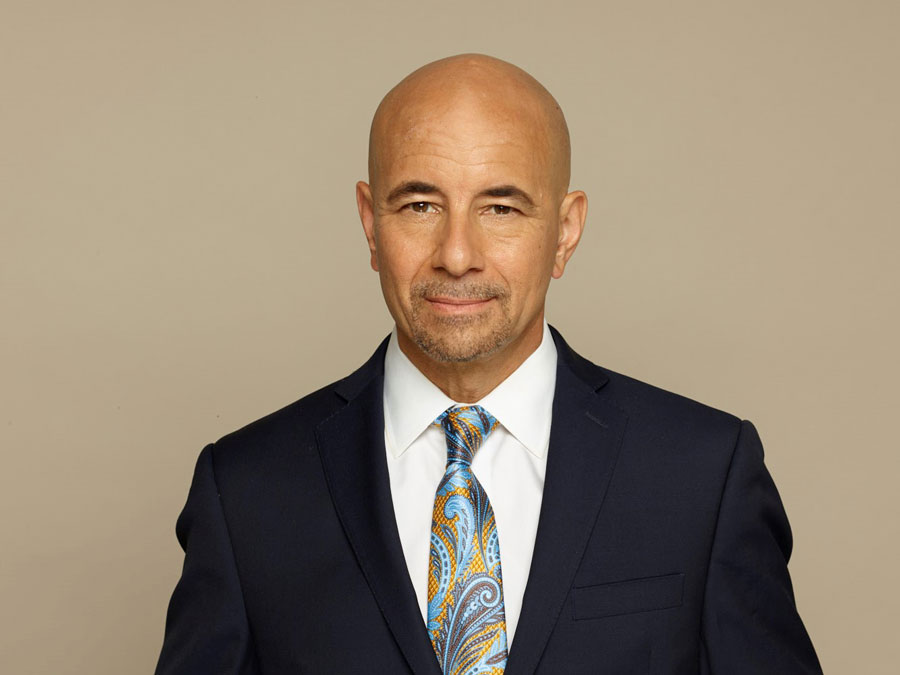 Kirk Sykes
Co-Managing Director
Mr. Sykes currently serves on the following Boards; The Natixis Loomis Sayles Funds Board of Trustees, Apartment Investment and Management Company (NYSE:AIV), The Eastern Bank Board of Advisors, The Federal Reserve Bank of Boston External Diversity Advisory Board, Real Estate Executive Council (Former Chairman & Emeritus), The City of Boston's Civic Design Commission, The Urban Land Institute's New England Advisory Board and NAIOP Massachusetts Board Management Committee.
Full Bio
Previously, Mr. Sykes served on the following Boards: Ares Commercial Real Estate (NYSE: ACRE) Board of Directors & Compensation Committee, The Federal Reserve Bank of Boston Board, 2008-2014 (Chairman 2012-2014, Audit Committee, Business Practices Committee), Capital Crossing Bank Preferred REIT Board of Directors (Acquired by Lehman Brothers Bank), 2004-2009, Bank Boston & Fleet Community Bank Board of Directors 1994-2004, ICON Architects Board of Directors, 2004-2006, Mr. Sykes also served on the Board of Overseers for Beth Israel Hospital, Children's Hospital, Boston University Medical Center and Brigham & Women's Hospital Osher Center.
Mr. Sykes is Managing Director of Accordia Partners, LLC, a Boston based real estate investment and development company. Accordia executes large scale public-private real estate projects with a goal of financial and socially responsible investing success. Previously, Mr. Sykes was the head of an urban investment, development and redevelopment commercial real estate equity fund for select institutional investors called Urban Strategy America Fund, L.P. The Fund was a true "triple bottom-line fund" focusing on investment returns, economic development and environmental sustainability. Mr. Sykes is responsible for the supervision of the partnership equity placement, the identification of investments and the day-to-day business operations of the USA Fund.
Kirk Sykes combines his professional training and hands-on experience in the areas of finance, investment, development, design and construction to create customized responses to the complex issues of urban real estate development. His approach is grounded in the bottom-line driven perspective gained during his tenure as Chairman of The Federal Reserve Bank of Boston and various other for-profit and non-profit board affiliations. Mr. Sykes acts as an Advisor to Basis Investment Group, a commercial real estate debt investment platform, where he provides strategic guidance and input on mezzanine debt and preferred equity investments in connection with construction loans.
Mr. Sykes has been a speaker at Harvard University Business School & Kennedy School of Government, University of Pennsylvania Wharton School of Business, MIT Sloan School of Management and Center for Real Estate, Cornell University Real Estate Program and The League of Historical Cities of the World Conferences in Japan, Turkey and Australia.
Mr. Sykes attended the Harvard University Business School, Owners and Presidents Management Program, the MIT Center for Real Estate Development Commercial Development Executive Program and the L'Ecole Polytechnique in Paris, France. He earned his Bachelor of Architecture from Cornell University.
Dick Galvin
Co-Managing Director
Richard Galvin is the President and Founder of CV Properties, LLC, a Boston-based real estate development and investment firm. Mr. Galvin has over 30 years of experience in acquiring, developing, and managing commercial real estate throughout the United States. Dick has developed and acquired more than 4.5 million square feet of office and residential projects valued at $2.5 billion.
Full Bio
Dick started his career at Trammell Crow Company in 1984, one of the largest real estate development companies in the world. He spent the first eight years of his career in Boston, eventually becoming a Partner in the Boston office, where he was involved in the development of over 2.5 million square feet of office and research & development space. He then moved to Stamford, Connecticut in 1992 to help found the Corporate Services business of Trammell Crow Company. Mr. Galvin was instrumental in growing that business into one of Trammell Crow Company's largest subsidiaries.
Mr. Galvin left Trammell Crow Company in early 1999 to co-found NeXcomm Capital Partners, whose primary focus was the acquisition and development of technology related office buildings. NeXcomm and its partners acquired and/or developed such signature projects as the Dallas InfoMart, a 1,200,000 SF building and the Los Angeles InfoMart, a 475,000 SF historic renovation of the former US Post Office building in downtown LA.
Mr. Galvin founded CV Properties in 2003 to focus on development activities in New England. Signature development projects include the GTECH corporate headquarters in downtown Providence, RI, the renovation of the former Verizon building located in Post Office Square in downtown Boston, now the headquarters for Brown Brothers Harriman, a new 500,000SF state of the art building for State Street Bank at One Channel Center in Boston and the recently opened Aloft and Element hotels in Boston's Seaport, the largest hotel project in New England in the last 10 years.
Mr. Galvin received his BA in Economics from Brown University, and was inducted into its Sports Hall of Fame in 2002. He is formerly Chairman of the Board of Trustees for Fairfield Wakeman Boys and Girls Club, is on the Board of the Providence Foundation, A Better City, NAIOP, the Laboure Center in Boston, and served as Honorary Chair of the 2014 Renaissance Charter School Gala. Recent awards for Mr. Galvin and CV Properties include received the Developer of the Year Award for 2012, by the Commercial Brokers Association of Boston, Boston Business Journal project of the year in 2012, was inducted, along with CV Properties into the Massachusetts Building Congress Hall of Fame, and won the UMass Boston's Chancellor's Medal in 2016.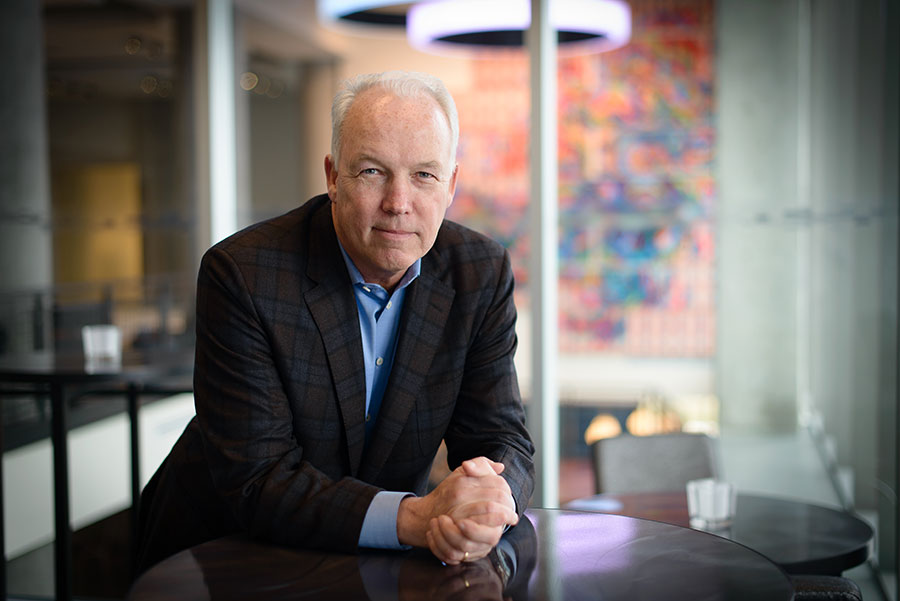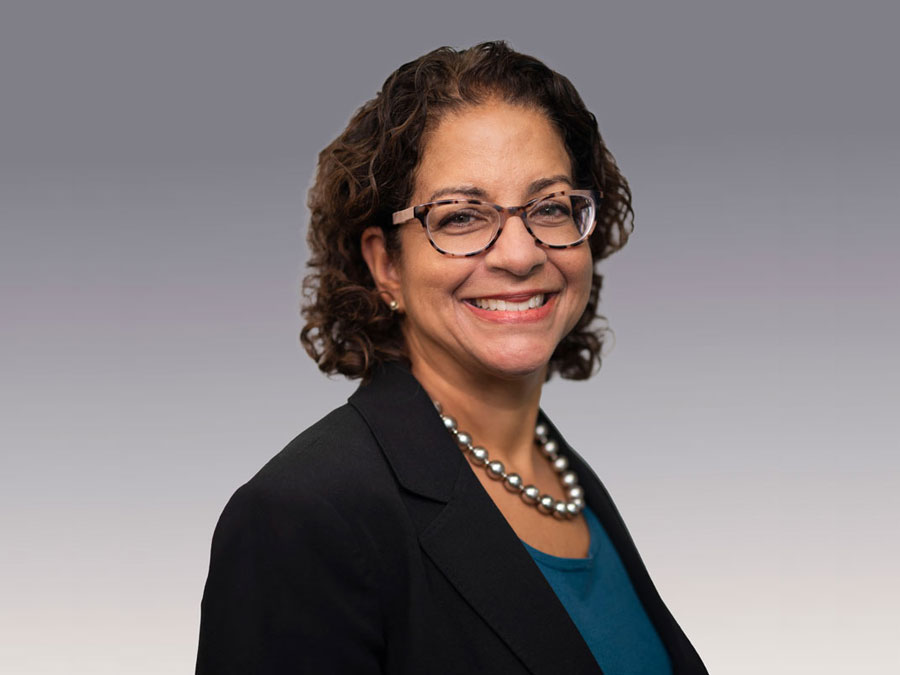 Jill Lacey- Griffin
Vice President of Diversity, Equity and Inclusion
Jill Lacey Griffin serves as Vice President of Diversity, Equity and Inclusion at Accordia Partners, leading their DEI efforts, including developing and executing inclusive programs for diverse vendor identification, preparation, contract allocation, and providing leadership on initiatives related to workforce training, community education, advancement and outreach. Jill joined Accordia Partners in September of 2021.
Full Bio
Jill has more than 20 years of experience in economic and workforce development. From 2013-2021, Jill led construction diversity efforts across the Commonwealth of Massachusetts. She ran the Massachusetts Gaming Commission's workforce and supplier diversity strategy, maximizing opportunities for diverse groups of local residents and small businesses to work and conduct business with the Commonwealth's three casinos. Jill was responsible for the development of policy, strategy, monitoring and compliance, execution of regular public meetings, and community relations.
She previously served as Senior Director of Programs at The Boston Foundation where she led competitive grantmaking and special initiatives focused on workforce and economic development. Jill also held multiple leadership roles at the City of Boston as Special Assistant to Mayor Thomas M. Menino and at the Department of Neighborhood Development. She also served as Assistant Director for Economic Initiatives at the Boston Redevelopment Authority where she was responsible for the development and execution of key economic development initiatives related to the retention and attraction of businesses in the industrial, commercial, retail, creative and life sciences sectors.
Jill earned a Master of Science and a Bachelor of Arts in from the State University of New York College at Oswego, NY. Jill serves on the Advisory Board for the Edgerly Family South Boston Boys and Girls Club.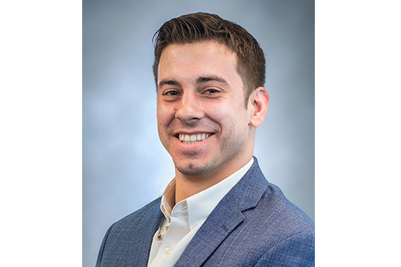 Chris Barrow
Project Finance Associate
Full Bio
Chris Barrow, Project Finance Associate, is responsible for assisting the President, CFO and various Project Managers in administration, management, and control of various development projects. Since starting at the company in December of 2015, Chris Barrow has overseen financial transactions as well as managed budgeting and cost detail control for all projects.
Chris holds a BA in Management, concentration in Marketing, from UMass Boston, class of 2015. He is also a volunteer (peer counseling member) at Spaulding Rehabilitation Hospital, Greater Boston Chapter of Spinal Cord Injury.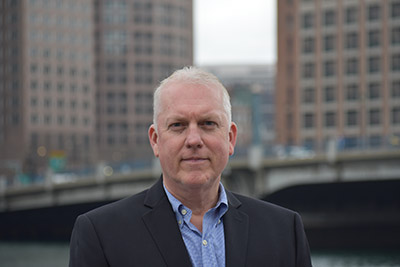 Sean DeGroat
Chief Financial Officer
Full Bio
Sean DeGroat is a Principal at CV Properties, LLC responsible for operations and asset management. Sean DeGroat spent over 13 years working for Trammell Crow Company. From 1998 to 2004, Sean DeGroat acted as Asset Manager, underwriting proposed projects and serving on Trammell Crow's Development and Investment Committee reviewing all new acquisition and development projects. From 1988 to 1995, Sean DeGroat was the Divisional Chief Financial Officer of Trammell Crow Company's Global Corporate Services business.
From 1996 to 1997, Sean DeGroat traveled throughout Asia and Europe.
Sean DeGroat received a Bachelor of Science in Finance from the University of Virginia.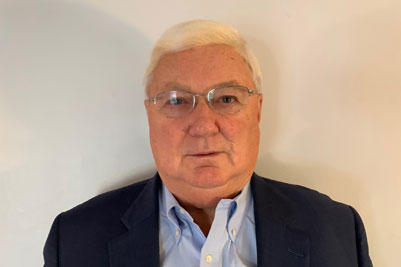 Michael Farley
EVP of Life Science Development
Full Bio
Michael Farley comes to Accordia with 35 years of real estate experience including over 20 years of providing real estate solutions for the life science industry. Prior to joining Accordia, Michael served as the Senior Vice President and Head of Asset Management at Brookfield Properties with responsibility for its 2.3 million square foot life science portfolio owned in partnership with MIT and the University of Pennsylvania. Prior to leaving Brookfield Michael helped manage the sale of the portfolio to Blackstone/BioMed at sale price of $3.5 billion. Michael joined Brookfield upon its acquisition of Forest City Enterprises in 2018. He served as Senior Vice President at Forest City for over 18 years with responsibility for the leasing and day to day operations of the company's life science portfolio which included assets in Cambridge, Baltimore, Philadelphia and Chicago. During that time Michael negotiated leases totaling over 3 million square feet, negotiated the acquisition of MIT's 50% interest in certain assets and oversaw the repositioning and sale of a former Pfizer plant in Chicago. He was also responsible for managing the relationships with MIT and the UPenn.
Before joining Forest City, Michael served as the Director of Corporate Real Estate for Wang Laboratories. He managed the company's real estate through a bankruptcy process which included rejecting/renegotiating 190 leases in the US. He also oversaw the real estate component of six acquisitions following the Company's emergence from bankruptcy.
Michael holds a BA from St Michael's College.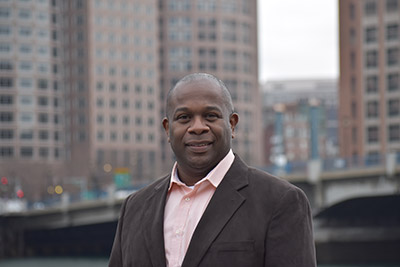 Andy Felix
Senior VP of Construction
Full Bio
Andy Felix has more than 25 years of experience in the construction/real estate industry working on over $1.4 Billion of projects in the Education, Transportation, Municipal, Commercial, Housing, Laboratory, Museum and other Specialty sectors. He has served many private and public Clients for the first 18 years of his career as a construction manager while at Skanska USA Building Inc. and then Shawmut Design and Construction, and most recently was an Owner's Representative working at Hill International, Inc. prior to joining Accordia Partners. He has experience in all phases of a project, from design concept/feasibility thru closeout. Highly motivated, with stoic leadership and interpersonal skills, Andy builds confidence with Clients and Project Teams.
Some project spotlights from his career include the African Meeting House Restoration, Flanagan Campus Center, 100 Technology Square Cambridge, new Terminal A at Logan Airport, Harvard Wasserstein Hall, Bruce C. Bolling Municipal Building, Brookline High School Expansion Project & new MBTA Brookline Hills Station, New England Aquarium Ticket Booth, Cafeteria & Gift shop, Brockton Trial Courthouse; just to name a few.
Andy earned a Bachelor of Science in Building Construction Technology from Wentworth Institute of Technology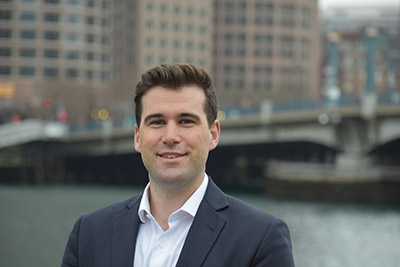 Kevin Galvin
VP of Acquisitions & Development
Full Bio
Kevin D. Galvin serves as an Associate Director for Accordia Partners and is responsible for underwriting Accordia's investments, pursuing new investments, and presenting investment opportunities to investors. Since joining Accordia in 2014, Kevin has also led the permitting, design and construction for general development and capital projects.
Kevin holds a BA in History from Colby College. At Colby, Kevin was the captain of the baseball team and wrote a senior thesis on the history of the Federal Highway Program and its impacts on urban development in the late 20th Century.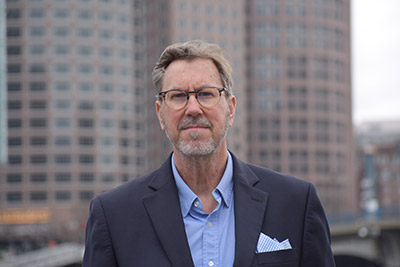 William Hoffman
Executive VP of Asset Management
Full Bio
William A. Hoffman, CPA joined the Accordia Partners team in June 2013 as VP Finance and Operations in the Boston office. He has over 25 years of experience working in the real estate industry. Prior to joining, Bill worked as an independent financial consultant providing accounting, tax structuring, and project financial analysis services. He co-founded RealtyGenesis Company LLC, a Boston based, vertically integrated real estate company that engaged in the acquisition and management of income properties in selected markets across the United States. Bill has held senior management positions as CEO of HallKeen Management, Inc., a regional real estate management/investment company based in Norwood, MA, and CFO of Keen Development Corporation, a Cambridge, MA based real estate development company. Bill's past experience spans a wide range of property types including multifamily, affordable housing, office, hotel and retail. His skills broadly incorporate operations, accounting, finance and taxation matters related to real estate investments. Bill received his undergraduate degree from the University of Massachusetts at Amherst and a master's degree from Suffolk University in Boston.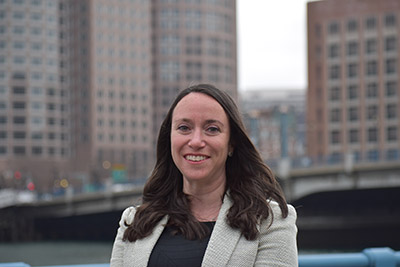 Alexandra Phillips
VP of Development
Full Bio
Alexandra Phillips serves as Vice President, Development and is primarily responsible for managing existing mixed-use development projects as well as new project pipeline.  Alex has experience in pre-development activities including permitting, master planning, development feasibility, and more. Prior to joining Accordia in March of 2020, Alex was a Project Manager in Stantec's Real Estate Strategies group for nearly 5 years.
Alex holds a BA in Spanish from Emory University, as well as a Master of City Planning and Certificate of Real Estate Development from the University of Pennsylvania. She is an avid skier and sailor.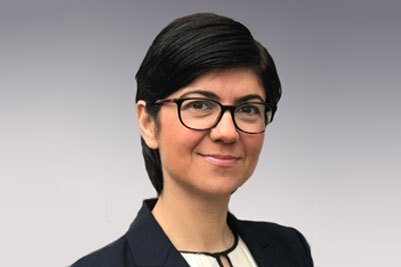 Canan Safar
Senior VP of Development
Full Bio
Canan Safar manages the real estate development activities for Accordia Partners, including permitting, planning and design for projects such as Bayside mixed-use development. Canan has extensive experience in real estate development, construction and design, having led complex urban mixed-use projects as an architect and a developer.
Prior to joining Accordia, Canan worked as the Director of Infrastructure for the Harvard Allston Land Company at Harvard University where she was responsible for developing the strategic infrastructure master plan, construction feasibility and the resiliency and sustainability aspects of the University's 36-acre Enterprise Research Campus. Prior to Harvard, she managed the development of the 16M sf Suffolk Downs mixed-use project; acquisition and development of luxury multi-family apartment projects in the Boston area and worked on projects for the for the Commonwealth of Massachusetts, DCAMM to create economic development by the state's underutilized real estate assets through public-private partnerships. Before transitioning to real estate development, Canan worked as an architect at Elkus Manfredi Architects in Boston managing and designing a variety of project types such as multi family, office, lab, retail and hospitality, locally and nationally.
Canan Safar graduated from MIT with a master's degree in Real Estate Development and she holds BA in architecture from Yildiz Technical University in Istanbul. Canan is certified by the U.S. Green Building Council as a LEED accredited professional (LEED AP BD+C).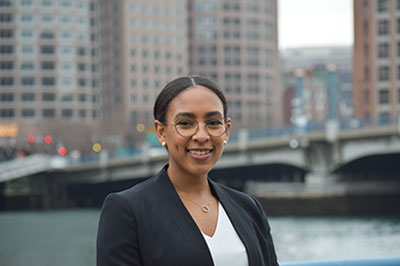 Kelly Taylor
Development Associate
Full Bio
Kelly Taylor serves as a Development Associate for Accordia Partners and is responsible for underwriting, permitting, design, construction, and general development of all of Accordia's project. She joined Accordia Partners in August of 2019. In the summer of 2018, Kelly participated in the CREST Internship Program, the successor program to CVP Academy.
Kelly holds a B.A. in Marketing and M.S. in Marketing Analytics from Bentley University.